CORONA VIRUS PENDEMIC.
Together, we are facing a truly unprecedented situation. The global coronavirus pandemic is affecting all of our families, our businesses, our communities, and our way of life. During this time, I wanted to reach out and update you on how we here at Bayco are approaching the situation. First and foremost, our hearts go out...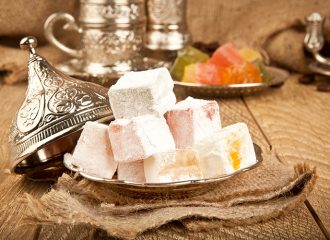 The Creation of Turkish Delight
According to legend, the first Turkish Delight was actually created three centuries ago, when Abdul Hamid, the 27th Sultan of the Ottoman Empire, faced a problem far greater than his ill-fated skirmishes with the Russians – how to keep his four wives happy.  So he ordered his confectioner to create a delicious and intoxicating sweet...